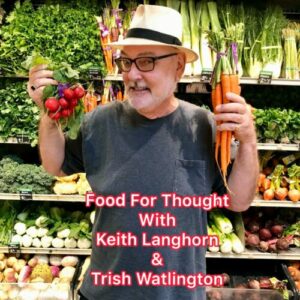 Trish Watlington & Keith Langhorn are the co-hosts of Food For Thought ~ Wed 9:30am & Sat 7:30pm
They talk with the creators & innovators of the sustainable San Diego food scene.
Food for Thought – Keith Langhorn is also available as a podcast.
Recorded, produced & edited at Studio C Creative Sound Recorders in Kearny Mesa.