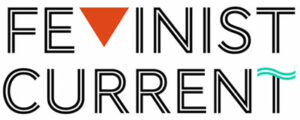 Feminist Current
Saturday 7pm
Launched in July 2012, Feminist Current is Canada's leading feminist website.
We provide a unique perspective on male violence against women, pop culture, politics, current events, sexuality, gender, and many other issues that are often underrepresented or misrepresented by mainstream, progressive, and feminist media sources.
Founder and Editor: Meghan Murphy
Meghan Murphy is a freelance writer and journalist, and is the founder and editor of Feminist Current. She completed a Masters degree in the department of Gender, Sexuality, and Women's Studies at Simon Fraser University in 2012.
Meghan began her radio career in 2007 in a trailer in the middle of a sheep field. The show was called The F Word and aired from a tiny Gulf Island off the coast of B.C. She took full advantage of the unmonitored freedom of pirate radio by drinking beer, reading passages from Andrea Dworkin, and playing Biggie Smalls. She returned to Vancouver, where she joined the coincidentally named F Word radio show, which she hosted and produced until 2012. The Feminist Current podcast is Meghan's current "radio" project, bringing progressive, critical, feminist analysis and interviews to listeners around the world. You can subscribe to the Feminist Current podcast on iTunes.